Posts from October 2016
Archives:
→ October
Don't Send In the Clowns (Cont'd)
Shared Article from Reason.com
We Have a Clown Crime—But It's Not That Kind of Clown Crime – …
Media hysteria 101
Jesse Walker @ reason.com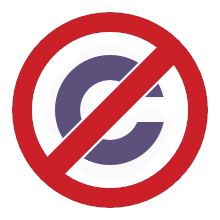 Anticopyright.
All pages written 1996–2016 by
Charles Johnson
. Feel free to reprint if you like it. This machine kills intellectual monopolists.