For those who have been following some discussions elsewhere, this one goes out to dukemeiser. Because Axe Cop is the world's greatest defender of the Bush–Obama doctrine of surveillance and Homeland Security: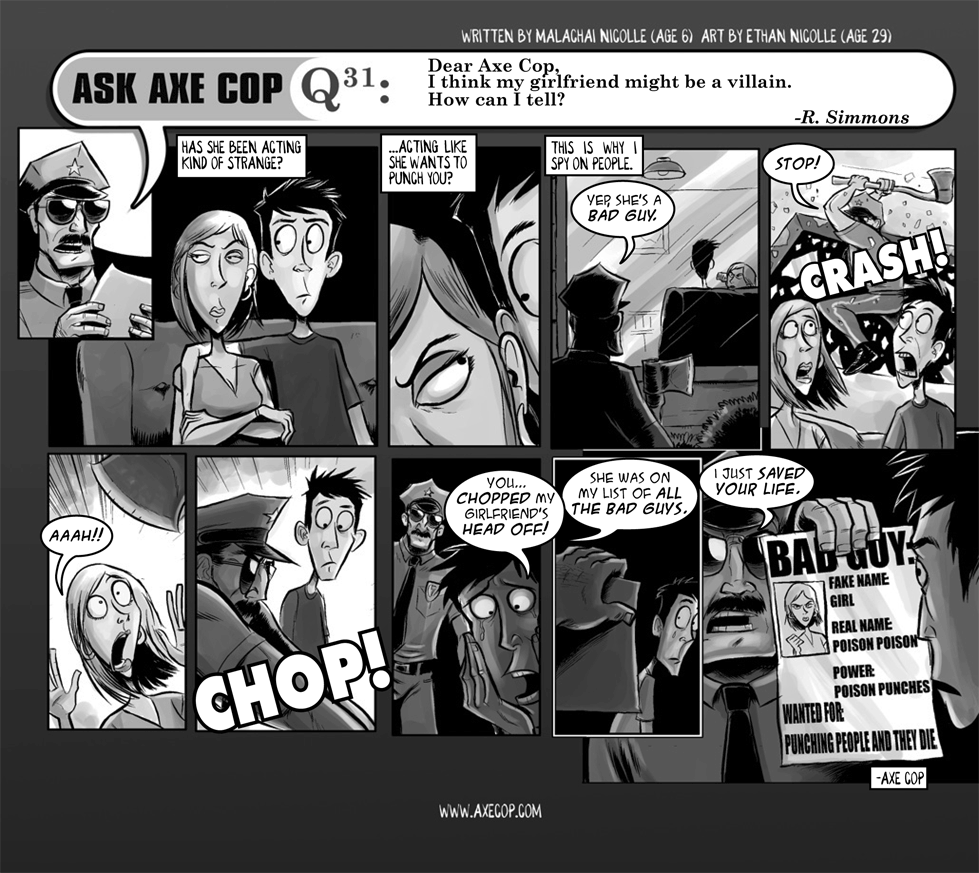 What I like about the comic is that it really does seem to be a pretty accurate representation of how War on Terror-hawks think the world ought to work. Why shouldn't it? To hell with courts and civil liberties and all those other chickenshit liberal axe-blocks. Since the government has a list of ALL THE BAD GUYS, wouldn't you want them to chop their heads off?
And I've got to say, the kind of police-state and assassin-state policies that they insist on as simple common sense really do sound like something that you get when some bright policy wonk comes up with some legal verbiage and precedents to trick out an idea which, at its core, is something that he got from the ideas and fantasies of his 5 year old little brother.