Here's a pretty old post from the blog archives of Geekery Today; it was written about 19 years ago, in 2004, on the World Wide Web.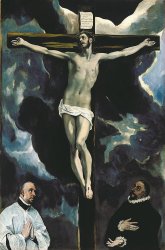 (I owe the links to feministe)
Mel Gibson's film distribution company is suing a US cinema chain for more than $40m (@@ef;bf;½21m) in a dispute over revenues for The Passion of the Christ.

Gibson's Icon Distribution says Regal Entertainment Group – the country's biggest cinema chain – owes it the amount in unpaid box office receipts.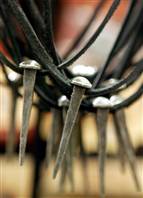 … only $12.99 from the official merchandising website!
Mel Gibson's The Passion of the Christ is being called a lot of things — brilliant, anti-Semitic, sacrilegious. And some Christian leaders are now criticizing the production for trying to turn a profit out of the story of Christ's death. They point to the merchandising– a hardcover book, a soundtrack C.D., lapel pins, witness cards, nail necklaces and inscribed nail pendants.
Lay not up for yourselves treasures upon earth, where moth and rust doth corrupt, and where thieves break through and steal:
But lay up for yourselves treasures in heaven, where neither moth nor rust doth corrupt, and where thieves do not break through nor steal:
For where your treasure is, there will your heart be also. …
No man can serve two masters: for either he will hate the one, and love the other; or else he will hold to the one, and despise the other. Ye cannot serve God and mammon.
A cheap shot? Sure, I'll cop to that. Just let me add that interpretive charity is not always the top item on my list when it comes to creepy Holocaust-denying weasels.
Sorry, Mel.