Here's a pretty old post from the blog archives of Geekery Today; it was written about 16 years ago, in 2006, on the World Wide Web.
So that moderate cleric Grand Ayatollah Ali al-Sistani can exercise his God-given right to organize anti-gay death squads:
[Fourteen-year-old boy] Ahmed Khalil was shot at point-blank range after being accosted by men in police uniforms, according to his neighbours in the al-Dura area of Baghdad.

Campaign groups have warned of a surge in homophobic killings by state security services and religious militias following an anti-gay and anti-lesbian fatwa issued by Iraq's most prominent Shia leader, Grand Ayatollah Ali al-Sistani.

… Neighbours in al-Dura district say Ahmed's father was arrested and interrogated two days before his son's murder by police who demanded to know about Ahmed's sexual activities. It is believed Ahmed slept with men for money to support his poverty-stricken family, who have fled the area fearing further reprisals.

The killing of Ahmed is one of a series of alleged homophobic murders. There is mounting evidence that fundamentalists have infiltrated government security forces to commit homophobic murders while wearing police uniforms.

Human rights groups are particularly concerned that the Sadr and Badr militias, both Shia, have stepped up their attacks on the gay community after a string of religious rulings, since the US-led invasion, calling for the eradication of homosexuals.

Grand Ayatollah Sistani recently issued a fatwa on his website calling for the execution of gays in the worst, most severe way.

The powerful Badr militia acts as the military wing of the Supreme Council for Islamic Revolution in Iraq (SCIRI), which counts Ayatollah Sistani as its spiritual leader. Another fatwa from the late and much revered Ayatollah Abul Qassim Khoei allows followers to kill gays with a sword, or burn him alive, or tie his hands and feet and hurl him down from a high place.

Mr Hili said: According to our contacts in Baghdad, the Iraqi police have been heavily infiltrated by the Shia paramilitary Badr Corps.

Mr Hili, whose Abu Nawas group has close links with clandestine gay activists inside Iraq, said US coalition forces are unwilling to try and tackle the rising tide of homophobic attacks. They just don't want to upset the Iraqi government by bringing up the taboo of homosexuality even though homophobic murders have intensified, he said.

A number of public homophobic murders by the Badr militia have terrified Iraq's gay community.Last September, Hayder Faiek, a transsexual, was burnt to death by Badr militias in the main street of Baghdad's al-Karada district. In January, suspected militants shot another gay man in the back of the head.

The US State Department has yet to document the surge in its annual human rights reports. Iraq's neighbours, however, such as Iran, Saudi Arabia and the UAE, are often criticised for their persecution of gays.

Darla Jordan, from the US State Department said: The US government continues to work closely with our Iraqi partners to ensure the protection of human rights and the safety of all Iraqi citizens.

— Jerome Taylor, Independent (2006-05-05): Iraqi police killed 14-year-old boy for being homosexual
Please bear in mind, if you are in the United States, that your money has been taken from you by force, in order to make you pay for the arms and the training for this police force. Please also bear in mind, if you are in the United States, that the polite functionaries and well-dressed men and women who have collaborated with al-Sistani, who are now turning a blind eye to this and covering it over with some diplomatic words in the name of nation-building, are also pretending to do so in your name and with your authorization.
You need to understand that anger and facile sarcasm are the way that I make it through the newspapers these days without collapsing into tears.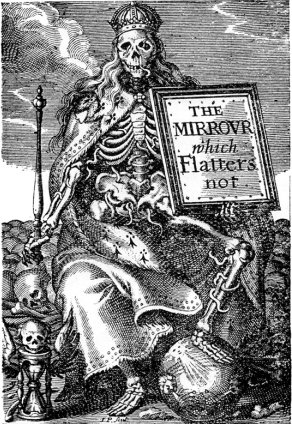 Further reading: