Here's a pretty old post from the blog archives of Geekery Today; it was written about 16 years ago, in 2007, on the World Wide Web.
Remember, remember the Fifth of November,
The Gunpowder Treason and Plot,
I know of no reason
Why Gunpowder Treason
Should ever be forgot.

Guy Fawkes, Guy Fawkes, t'was his intent
To blow up King and Parli'ment.
Three-score barrels of powder below
To prove old England's overthrow….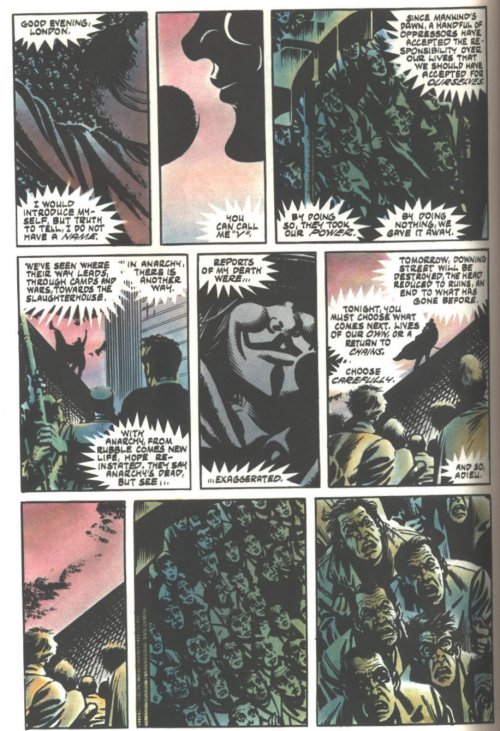 Good evening, London.

I would introduce myself, but truth to tell, I do not have a name.

You can call me V.

Since mankind's dawn, a handful of oppressors have accepted the responsibility over our lives that we should have accepted for ourselves.

By doing so, they took our power.

By doing nothing, we gave it away.

We've seen where their way leads, through camps and wars, towards the slaughterhouse.

In Anarchy, there is another way.

With Anarchy, from rubble comes new life, hope reinstated. They say Anarchy's dead, but see…

Reports of my death were…

… Exaggerated.

Tomorrow, Downing Street will be destroyed, the Head reduced to ruins. An end to what has gone before.

Tonight, you must choose what comes next. Lives of our own, or a return to chains.

Choose carefully.

And so, adieu.