Here's a pretty old post from the blog archives of Geekery Today; it was written about 15 years ago, in 2008, on the World Wide Web.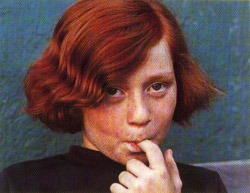 The Danny Bonaduce of the Blogosphere responds to Roderick's Cato Unbound article on left-libertarianism in Politics Compromises the Libertarian Project:
The central point of Roderick Long's essay seems completely correct to me—powerful actors in society seek to use their power in order to manipulate the state apparatus to get what they want. Corporations are powerful actors in our society, and they want money. Thus, what corporations are after in politics is political action that gets them money and whether or not this coincides with the dictates of a purist laissez faire vision is a matter of mere happenstance.

In what I find a puzzling move, Long thinks that the main upshot of this is to cast doubt on the legitimacy of castigating libertarians as corporate stooges. I would say the real upshot is to cast doubt on the cogency of the libertarian enterprise. Thinkers affiliated with the libertarian movement have had many smart things to say on individual topics, but the overall concept of a state apparatus that simply sits on the sideline watching the free market roll along is impossibly utopian. People are going to try to manipulate the state to advance their own ends.
Well, I certainly agree with that.
That's part of the reason I'm a market anarchist, not a Constitutionalist or a minimal-statist. And, while I can speak only for myself, last I checked, that's why Roderick is a market anarchist, too.
But DBOB is puzzled, apparently because it hasn't occurred to him that a libertarian might envision forms of social organization (and forms of resistance to corporatism) outside of the political apparatus, and so he concludes that libertarianism offers no realistic proposals for resisting corporate power-grabs and big business's domination of the public policy space. Apparently disarming your enemy doesn't count as a realistic or desirable strategy; Yglesias prefers to shoot first and ask questions later. And, he figures, as long as everyone's going to be going around robbing each other anyway, we all ought to get together and get some of it while the getting's good.
As far as political strategery goes, Yglesias's article is perfectly correct as a critique of what he calls libertarianism–that is, the sort of thing engaged in by soft limited-govermentalist outfits like Cato or the Libertarian Party. (Whether it's morally acute is quite another matter; not having any realistic way of achieving anti-robbery goals is no reason to jump wholeheartedly into counter-robbery instead, unless you think that the desirability or undesirability of particular political-economic end states overrules any consideration of the propriety of the means by which you promote or avoid them. Maybe Yglesias thinks that; but he's given no argument in favor of it.)
But be that as it may, his complaints of utopianism seem strangely selective. As Yglesias himself points out, Cato is hardly alone in its failure to achieve practical results: American progressives aren't doing all that great a job of resisting corporate power or stopping the government from sticking its hands into workers pockets for the benefit of endangered capitalists, landlords, and moneylenders. He then uses this as an opportunity to praise the Institute for Justice and to throw out a recruitment pitch for libertarian allies in Progressive causes. But what he seemingly fails to consider is that maybe the problem isn't with a lack of numbers, but rather with the toolkit itself–that those tools are really traps, which end up enveloping and smothering any attempt at realizing your primary goals in the tremendous secondary effort required just to be able to wield them.
In Anarchy, there is another way. If we stop trying to build the structures envisioned by the Left using the tools of the ruling class, and if we refocus our efforts on achieving our goals by means of people-powered organizing, voluntary association, grassroots mutual aid, and person-to-person solidarity, then workers can get what we need through free markets and free association. When the things that matter most in our lives are the things that we make for ourselves, each of us singly, or with many of us choosing to work together in voluntary associations, there will be no need to waste years of our lives and millions or billions of dollars fighting wars of attrition with back-room king-makers or trying to keep erstwhile friends in office on the right track–because we will not need to get any of the things that they are trying to hoard. When we expect the State to limit itself through the very process that gives it power, or when we go after the State's patronage, politics makes prisoners of us all. But freedom means that when the powers that be try to rope you along for something stupid, or try to snuff out something brilliant, we can turn around, walk away, and do things for ourselves—whether they like it or not.
See also: