Here's a pretty old post from the blog archives of Geekery Today; it was written about 19 years ago, in 2004, on the World Wide Web.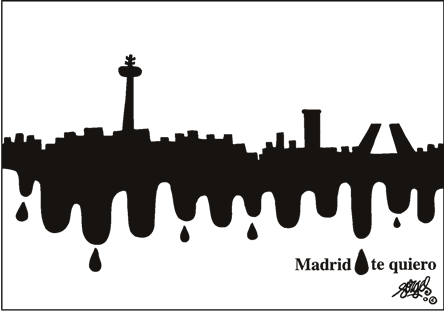 Que se oiga nuestra condena de esta masacre. Despreciamos a eta, despreciamos toda forma de violencia y de terrorismo. Solo queremos vivir en paz.
Que la paz prevalesca en la tierra.
(via WWdN, via boingboing)