Here's a pretty old post from the blog archives of Geekery Today; it was written about 18 years ago, in 2005, on the World Wide Web.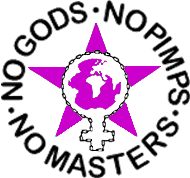 I mentioned here before that Roderick and I would be presenting an essay for the Molinari Society inaugural symposium on feminism and libertarianism. The symposium was excellent; besides a helpful and provoking discussion on our essay, I also got to hear excellent essays by co-panelists Jennifer McKitrick and Elizabeth Brake. Back home, we found that the discussion had spread ahead of us: some of our comments surrounding the essay have already stirred up an engaging, if sometimes frustrating, discussion/contrversy at Liberty & Power, involving folks who had gotten the chance to hear the essay in Boston and others who are still awaiting a look at the text.
What therefore you debate as unknown, this I proclaim to you: I'm glad to announce that a draft-in-progress of our essay, Libertarian Feminism: Can This Marriage Be Saved? This is a draft-in-progress of the essay, which we read in abbreviated form in Boston. Comments, questions, applause, and brickbats are all welcome–nay, encouraged.
The current debate arose from something that was actually fairly peripheral to our essay: the kind words we had for Andrea Dworkin in the course of drawing a comparison between her analysis of the relationship between rape culture and militarism and Herbert Spencer's. And yes, we partly did that because it was fun and provocative, as a tangent, to draw the comparison between the oft-denounced and seldom-read Spencer, and the oft-denounced and seldom-read Dworkin. But while the remarks were mostly tangential, the issues raised in the controversy are important; both because Andrea Dworkin's worth defending and because the issues under debate all come back either to central points raised in the essay, or else points that probably should have been addressed there. So if you've really been dying to find out whether libertarianism and radical feminism are compatible, why radical feminists should be radical individualists, why existing libertarian feminist projects are so often limiting when they come to really existing contemporary feminist efforts, and how putting the feminism back in libertarian feminism will aid both causes but make for some strange attractors … tolle, lege.
Fire away.