Here's a pretty old post from the blog archives of Geekery Today; it was written about 17 years ago, in 2005, on the World Wide Web.
Like the Great Americans at Riding Sun (2005-04-05), The Jawa Report (2005-04-04), Michelle Malkin (2005-04-05), et al., I am outraged at the obvious, slavish political bias of the mainstream news photography elite. The 2005 Pulitzer Awards in Breaking News Photography are only the latest example of their anti-military agenda and their love for anti-government insurgents. I mean, check out the World Press Photo Award Winner for 1989: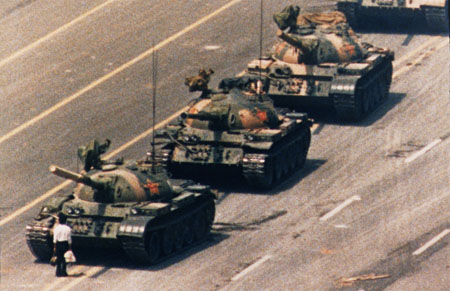 Charlie Cole, USA, Newsweek
Besides being very possibly staged by a reporter who was working with insurgents, this photograph also shows the People's Liberation Army troops in a negative light. This photo portays the Chinese government as tyrannical and likely caused untold anti-Chinese inflammation. Equally telling is what the photo doesn't show. No photos show Chinese troops rebuilding their homeland. No photos show People's Liberation Army troops playing with kids in the street. No photos show the results of the Great Proletarian Cultural Revolution. No photos show the thousands of freed prisoners from Imperial Japan's tyrannical rule.
Where is the balance? Why didn't the so-called World Press Photo Award give equal recognition to visually stunning works like these?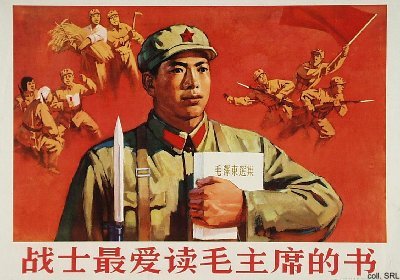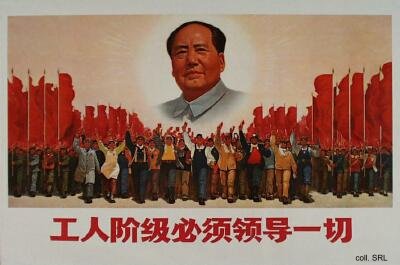 Is that the best the World Press Photo committee could find? Did they even bother to discuss the issues raised by The People's Daily before bestowing the prize upon Charlie Cole? Were they ignorant of the controversy? Or did they simply decide in the end that it didn't matter?
Update: More insurgent-loving sedition from the hate-China-first crowd can be found from Enemies of the People like feministe (2005-04-06) and Rox Populi (2005-04-06).