Here's a pretty old post from the blog archives of Geekery Today; it was written about 17 years ago, in 2006, on the World Wide Web.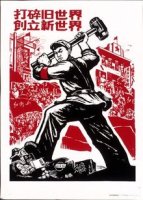 The Great Conservative Cultural Revolution is a great revolution that touches people to their very souls and constitutes a new stage in the development of the conservative revolution in our country, a deeper and more extensive stage. At present, our objective is to criticize and repudiate the reactionary far-left academic authorities and the ideology of the far-left and all other exploiting classes, and to transform education, literature and art, and all other parts of the superstructure that do not correspond to the Republican electoral base, so as to facilitate the consolidation and development of the conservative system.
And in her heroic quest to smash the old world, Great American Debbie Schluessel has uncovered another enemy of the people lurking in the halls of academe. Behold the running-dog of the far left and the corrupter of our youth, Dr. Alaistair Norcross, an Associate Professor of Philosophy at Rice University!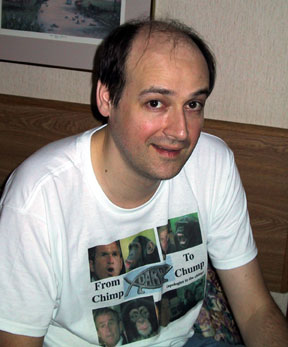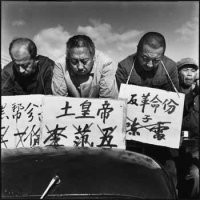 Now, far be it from me to stand between the Red State Guards and their patriotic duty of shaming dissenting professors for their incorrect thoughts. Still, Alaistair Norcross happens to be an acquaintence of mine, so I have some personal interest in the matter. And while I find his visceral loathing for deontological ethics unwholesome, his utilitarianism profoundly mistaken, and his criticism of virtue ethics barking mad, I can't say I recognize anything of substance about his views, or his arguments for those views, or his personality, or his teaching, or his conduct, in this column. So I have a few questions for Ms. Schluessel, since I have also been unable to find any discussion of the content of Dr. Norcross's essays, or of the content of his courses, or his methods of teaching them, or any indication of having so much as read anything he's written or talked with someone who has taken a course from him. I've posted these questions directly to the comments section on her weblog, but who knows what the moderation system will make of them? Thus, you can also find them here.
Ms. Schluessel, have you:
Taken one of Dr. Norcross's classes?

Spoken with anyone who has taken one of Dr. Norcross's classes?

Spoken with Dr. Norcross about his views on animal ethics?

Read "The Animal Ethics Reader"?

Read the "Killing and Letting Die" anthology that he (co-)edited?

Made any effort to discover (by conversation or by reading) how, as a co-editor of an anthology on the topic, his views relate to those of the contributors to the anthology?

Heard the presentation or read the paper on "Torturing Puppies, etc."?

Read his comments in response to somebody else's paper on "Disability, Marxism, and Ecofeminism"?

Noticed from the CV that those are in fact assigned comments on somebody else's paper for a conference, rather than a topic Norcross wrote on himself?

Taken Dr. Norcross's class on the Simpsons and Philosophy, or talked with anyone who has taken it, or talked with Dr. Norcross about it, or read the book by the same title, or, for that matter, heard of the concept of "humor"?

Noticed that the PhotoShop of his head onto President Bush's body is actually a joke about Kantian ethical theory, not about the war in Iraq?

In general, done absolutely anything to discover what Dr. Norcross's views are, or what his arguments for those views are, or what his courses are like, or what he's like as a person, other than skimming very quickly over his faculty website and speculating on the titles of papers you found in his CV?
I ask, because if you have done any of these things you offer no evidence of it anywhere in your column. But if you haven't done any of these things, then you simply have no idea what you are talking about when you speculate on what his courses are like, what he demands of students, what he's like as a person, what he believes, or what sorts of arguments he gives to defend those beliefs. But if you don't know what you are talking about, then why are you talking about it?