Here's a pretty old post from the blog archives of Geekery Today; it was written about 15 years ago, in 2008, on the World Wide Web.
Today, Tax Day, marked the first public action of the Southern Nevada Alliance of the Libertarian Left. Here are the flyers we posted today.
Here's the communiqué I wrote to go along with the flyers, because I like that kind of goofy shit.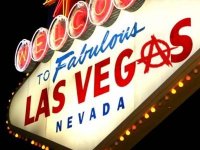 Communiqué #1

This is the first communiqué from the Southern Nevada Alliance of the Libertarian Left.

Today, April 15th, guerrilla educators affiliated with Southern Nevada ALL struck targets in the streets of southeastern Las Vegas and on the UNLV campus. Flyers—with slogans including Taxes Pay For Torture, Taxes Pay For War, and Your Money Or Your Life,—were raised to reach out to unwilling taxpayers and potential new ALLies, and to raise public consciousness about taxes.

On the filing deadline for 2007's federal income tax—when countless honest working folks are sick of meddlesome government—when they are tired of being forced to fill out complex forms—and when they are forced to take (on average) 30% of the money that they worked to earn in the previous year and render it as tribute to the United States federal government—against their will, and whether or not they approve of what the government will do with the money—we have a perfect opportunity to spread our message about the violence of government taxation.

Taxes mean violence, both at the point of collection, and at the point of government spending. Collecting taxes is inherently violent because taxpayers are forced to pay the government whether or not they want to, under the threat of government violence. Those who refuse to turn over the money are subjected to government fines, confiscation of their homes and effects, or locked away in prison. It must never be forgotten that anything is funded by taxes could have been funded voluntarily, if enough people could have been convinced to donate the money willingly, or to give it freely in exchange for something that they get in return. In the last analysis, there is no reason to fund a project by taxation unless there is no honest and peaceful way to persuade people to support that project voluntarily. But if there is no honest and peaceful way to fund something, then it should not be funded. Taxation ought to be considered the last resort of the scoundrel and the thug. Morally, there is no difference between tax collection and highway robbery.

But the violence of taxation is even worse than the violence of highway robbery—for while the robber takes your money violently to satisfy his own greed, and then leaves you alone, the tiny handful of people who constitute the the ruling faction of the federal government take your money violently, and then they use that money to fund yet more violence — whether by locking nonviolent drug users away in government prisons, or in the form of police brutality, or in the use of torture by government intelligence agencies in the name of National Security, or in the form of government wars and occupations. The government's ongoing wars in Iraq and Afghanistan have already cost more than half a trillion dollars, and which cost millions of dollars more with every passing day, and the onlyem> reason that this government can afford to continue with their occupation and their bombings, long after the majority of people in the United States have concluded that the wars are hopeless and fundamentally wrong, is that tiny handful of people have the power to force the millions of us who are against these wars to fund them anyway, against our will and in violation of our own conscience. Taxes pay for police brutality. Taxes pay for torture. Taxes paid for Guantanamo. Taxes paid for Abu Ghraib. Taxes pay for war. And when taxes pay for something, what that really means is that unwilling victims, including you and me, are forced to pay for it even if they don't think that it is worthwhile. Even when they think that it is abhorrent to their own beliefs.

We believe that there is another way. Southern Nevada ALL is working to raise public awareness, and to work towards a new, consensual society, in which no-one will be forced to pay for torture or war, and in which working folks will be able to keep what they have earned, rather than being forced to turn it over to be used at the whim of the violent minority faction known as the United States federal government. We are starting small, and we are starting here, because that is what we have, and this is where we live. We ask that everyone in Southern Nevada who believes in peace, voluntary co-operation, mutual aid, and individual liberty join us in our struggle.

—ALLy C.J., 15 April 2008.

The Southern Nevada Alliance of the Libertarian Left can be reached through its website, sonv.libertarianleft.org, or through its e-mail list ALLSouthernNevada.
This is phase 1 (or maybe version 0.1) of organizing an ALL chapter in southern Nevada. Our next step is to meet any new ALLies we may find, start talking about plans, and prepare some more (hopefully eye-catching) flyers, handbills, and pamphlets to spread the word. (For example, distributing some copies of William Gillis's excellent Market Anarchy zine series, and some other pamphlet-length articles similarly formatted, hopefully to get them circulating amongst local anarchists, libertarians, and peace people.) After that, to begin talking about local networking, informal gatherings, on-the-ground activism, and spinning off affinity groups and longer-term projects. I think that global popular revolution is scheduled for sometime after next March.
If you're interested, and you're in (or know people in, or are just interested in) the area of Las Vegas and southern Nevada, consider joining the e-mail list. If you enjoy the flyers, you're free to take them, modify them as necessary, and re-use them as you see fit.
Onward.