Here's a pretty old post from the blog archives of Geekery Today; it was written about 15 years ago, in 2008, on the World Wide Web.
Did you know that your marriage license is a property title to your spouse's body and affections? Just ask Jake Knotts, conservative Republican and arbitrary legislator over the state of South Carolina:
COLUMBIA — Men and women who seduce married people could be sued by jilted spouses under a proposal that won initial approval from S.C. lawmakers Thursday.

You know, we protect our automobiles. We protect our homes. There's laws to protect everything, and we just need laws to protect the family, said the bill's sponsor, Sen. Jake Knotts.

— Jim Davenport, Myrtle Beach Sun Times (2008-04-18): Bill aims at marriage interlopers
Here's where the bill is at:
The S.C. bill says someone can recover unspecified damages if they prove wrongful conduct between their spouse and the defendant during their marriage and that the defendant caused them loss of affection or consortium of their spouse.

The bill was approved by a Senate subcommittee on the heels of a study this week that found divorce and out-of-wedlock births cost S.C. taxpayers $469 million each year and $112 billion overall for U.S. taxpayers. The study was done by groups that advocate more government action to bolster marriages.

The chairman of the subcommittee said failed marriages are damaging society and there should be repercussions for interlopers in marriages.

Whatever we can do to strengthen the bonds of matrimony, we ought to try, said Sen. Larry Martin, R-Pickens.

— Jim Davenport, Myrtle Beach Sun Times (2008-04-18): Bill aims at marriage interlopers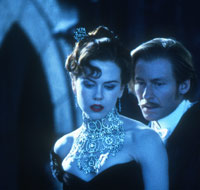 You might have thought that the best way to strengthen a marriage is to be kind and respectful to each other, to talk things out that need to be talked out, and generally to treat your spouse like a free and equal human being rather than as one of your precious possessions. You might also have thought that a husband or wife remains her own person after the wedding, and can do what she will, even if she makes choices that are foolish, hurtful or wrong, because her spouse has no enforceable claim on anything more than she freely gives of herself. But Knotts, Martin, and their colleagues think you ought to be able to call out the force of the State in order to punish interlopers, if you don't want other people touching your things.
I've heard no word yet whether or not the South Carolina senators are considering an amendment to the criminal code for branding cheaters with a scarlet A.