Here's a pretty old post from the blog archives of Geekery Today; it was written about 15 years ago, in 2008, on the World Wide Web.
(Via Kerry Howley @ Hit and Run 2008-05-15, via John Markley @ The Superfluous Man 2008-05-19.)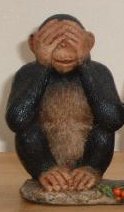 Robert J. Samuelson, in the Washington Post (2008-05-14):
Finally, let's discuss poverty. Everyone's against it, but hardly anyone admits that most of the increase in the past 15 years reflects immigration — new immigrants or children of recent immigrants. Unless we stop poor people from coming across our Southern border, legally and illegally, we won't reduce poverty. Period. That doesn't mean we should try to expel the 12 million illegal immigrants already here — an impossible and morally dubious task. Many families have been here for years; many have American children. We need a pragmatic accommodation: assimilate most people now here; shift future immigration to the highly skilled.

— Robert J. Samuelson, Washington Post (2008-05-14): Truth Serum on The Trail
Shorter Samuelson: Let's reduce poverty by forcing all the poor people to be poor in other countries.
See also: