Here's a pretty old post from the blog archives of Geekery Today; it was written about 15 years ago, in 2008, on the World Wide Web.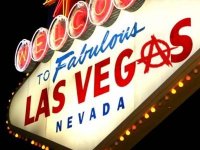 The Southern Nevada chapter of ALL has been busy over the past few months doing some outreach, literature drops, and making contacts with the local networks of anti-statist and social justice activists. In addition to our April 15 Tax Day flyering action, and some informal get-togethers, Southern Nevada ALLies have also:
Done literature drops around town, using William Gillis's excellent Market Anarchy zine series, and a couple of Vegas Anarchy pamphlets of our own (more on that, soon, I promise) using a version of his template adapted to our local situation;

Put on a small networking and outreach event for the Libertarian Party of Clark County's last monthly meeting, to get our name out and pass out some literature;

Participated in Las Vegas's May Day rally against the criminalization of peaceful immigrants; and

Worked together with the Las Vegas United Coalition for Im/migrant Rights to help them organize and promote the 23 May March for the DREAM.
As a result of our outreach event last month, I have been invited the give a talk about Southern Nevada ALL, and left-libertarianism more broadly, at the next meeting of the Libertarian Party of Clark County, TOMORROW, Tuesday 3 June 2008. The meeting will last from 7:30 PM to about 9:00 PM; the LP hosts an informal coffee-klatsch (or bier-klatsch, or whatever) sort of meet-and-greet after the meeting from 9:00 PM onward. I plan to pass out some literature, give a prepared talk — about 1/3 about Southern Nevada ALL itself and what we do, about 1/3 about anarchist and left-libertarian goals broadly, and about 1/3 about direct action, counter-economics, and other means of effecting social change outside of electoral politics — and then to field some Q&A. Mild-mannered and uncontroversial as I may be, I hope for some lively discussion.
Here are the details on the event:
WHAT: Talk by Charles Johnson on Southern Nevada ALL, left-libertarianism, and non-electoral activism
WHEN: Tuesday, 3 June 2008, 7:30 PM
WHERE: Boomerang's, 6650 Vegas Drive, Las Vegas, Nevada; located on the corner of Vegas Drive and Rainbow Blvd.
One logistical note for those in the area: Boomerang's is way out on the edge of town; it takes me about half an hour to get their by car. If anyone wants to go but needs help with transportation or wants to carpool, get in touch with me either privately or in comments, and let's see what we can work out.
For the record, Southern Nevada ALL does not work through electoral politics and is not affiliated with any political party or candidate. But the talk should provide a good opportunity to do some outreach, get our name out, pass out some literature about ALL and left-libertarianism, and maybe find a few new ALLies or fellow travelers. It's also a good chance to practice some good old soapboxing, and if it goes tolerably well, I hope that we can use it, or something like it, as a model for outreach and talking with other groups — voting libertarians, organized Pauliticos, non-libertarian lefty social justice groups, social anarchists, etc. — with whom we have significant differences but also substantially overlapping interests, and amongst whom might be possibly find a few new ALLies or at least fellow travelers.
It will also be a good opportunity for anyone in the area who's interested in learning more about ALL to do so, independently of how much or how little interest they may have in the Libertarian Party specifically. So if you know anybody in Las Vegas, or in the area of southern California, southern Nevada, or northwestern Arizona, more broadly, who might be interested — whether or not the Libertarian Party is particularly their thing (after all, it's not particularly my thing, either, but I'm happy to talk with and work with them on many issues of common concern) — then please do forward the announcement on to them.
More to come soon; watch this space.