Here's a pretty old post from the blog archives of Geekery Today; it was written about 13 years ago, in 2010, on the World Wide Web.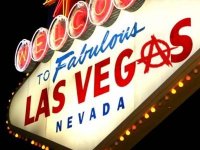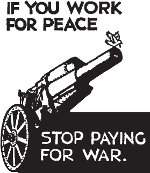 Please forward this notice far and wide! Pass the word along to anyone who you think might be interested in the film, the talk, or in learning more about direct action for peace.
The Vegas A-Cafe and Southern Nevada ALL are pleased to announce that this week's A-Cafe will feature a special presentation and screening of the short film "Death and Taxes," hosted by Jim Haber of the Nevada Desert Experience. The film and presentation discuss war tax resistance as a form of practical direct action for peace — depriving the warfare state of financial support, and redirecting our labor and our resources towards a positive countereconomy — a community that supports life rather than death.
WHAT: Screening of "Death and Taxes" and presentation on war tax resistance by Jim Haber
WHEN: Thursday, April 8, 2010, 6:00pm-8:00pm. (30 minute short film, with a talk and discussion to follow.)
WHERE: Back meeting room of the Coffee Bean & Tea Leaf, across the street from UNLV, 4550 S. Maryland Pkwy, Las Vegas, NV
WHO: Anyone interested in peace and freedom
Jim Haber is a long-time war tax resister who is transitioning from being an "income-reduction" resister to one who is refusing to pay part of his tax liability. He has been serving on the National Committee of the War Resisters League since 2002. Jim is currently coordinator of the Nevada Desert Experience which organizes interfaith resistance to nuclear weapons and war.
Jim is looking forward to presenting Death & Taxes a new 30 minute documentary produced by the National War Tax Resistance Coordinating Committee, and featuring several new and long-term resisters of different generations (and great music). The film directly addresses many fears and questions that people have about tax resistance in general and war tax resistance in particular.
For anyone interested in conversation. We look forward to seeing you there!
The Las Vegas Anarchist Cafe is a weekly meetup featuring informal discussion and the exchange of ideas about grassroots organizing, consensual society, and peaceful alternatives to war, taxes and government. Anyone interested in conversation is welcome to attend. See http://vegas.anarchistcafe.org/ for more information.