Here's an old post from the blog archives of Geekery Today; it was written about 9 years ago, in 2013, on the World Wide Web.
So, because we live in a cultural world rapidly approximating the truth of the Principle of Plenitude, now there's an Analytic Philosopher image-macro series.[1] A few are heavy-handed axe-grinding, but lot of them are pretty funny (including, as you might hope, a lot of meta-macros about the macro itself). This one, though…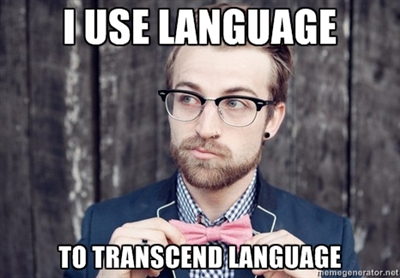 According to the generator site, this is supposed to be a Scumbag Analytic Philosopher macro. But the caption really just makes him seem like a super-badass. You go, man. All our hopes and dreams are with you.
[1]Not memes. There is no such thing as a meme.↩