Here's a pretty old post from the blog archives of Geekery Today; it was written about 10 years ago, in 2013, on the World Wide Web.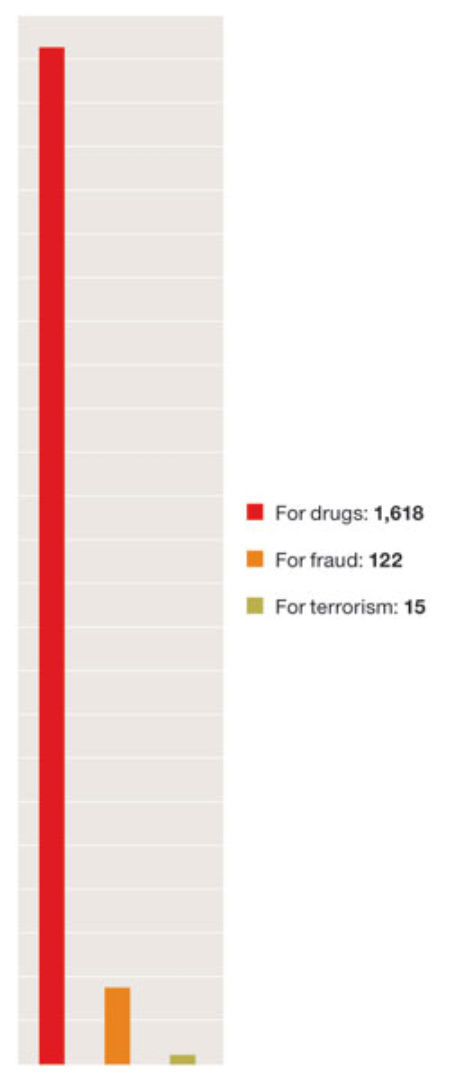 A secretive U.S. Drug Enforcement Administration unit is funneling information from intelligence intercepts, wiretaps, informants and a massive database of telephone records to authorities across the nation to help them launch criminal investigations of Americans.

Although these cases rarely involve national security issues, documents reviewed by Reuters show that law enforcement agents have been directed to conceal how such investigations truly begin – not only from defense lawyers but also sometimes from prosecutors and judges.

The undated documents show that federal agents are trained to "recreate" the investigative trail to effectively cover up where the information originated, a practice that some experts say violates a defendant's Constitutional right to a fair trial.

–John Shiffman and Kristina Cooke, U.S. directs agents to cover up program used to investigate Americans
Reuters news wire, quoted by Matt Welch at Reason (August 5, 2013)
Well of course the NSA's secret data-gathering, spying and warrantless wiretaps have been used to prosecute American drug cases. Every single fascist National Security monitoring program, secret search and seizure method, surveillance policy, financial regulation, foreign-aid slush fund, paramilitary police program and executive power that has been created over the last 20 years in the name of counter-terrorism — including large sections of Clinton's AEDPA and large sections of Bush Jr.'s PATRIOT Act — has been utilized, over and over again, by federal prosecutors and the DEA in order to gather evidence and coerce testimony in drug cases. Every single National Security state program, regardless of its alleged purpose, has been used to strengthen the narcs' hand, and to double down on the federal government's insane and destructive prosecution of a War on Drugs. This one is just as outrageous; but it's no different, and no more surprising.
Now, even if there were such a thing as a limited National Security state — even if there were some way to create a counter-terrorism-only police state, which would focus on a single threat without creating a general, all-powerful police state in the process — it would still mean shredding civil liberties, targeting people and activities which ought to be presumed innocent, and it would still be destructive and wrong.
But, in any case, there is no such thing. There is no way to focus a police state on only one group of people or one part of life; there are no partial or limited police states. There is only a police state — one which will come for you sooner, or later.