The week before the election, I complained about an ad that DNC political hacks sent out, which (wrongly, and dangerously) suggested that political change amounted to nothing more than, and ended with the success of, an effot to get some millionaire professional politician installed in office. It turns out that MoveOn agrees with me, and they're working on organizing Fired up and ready to go gatherings in every community the can, to keep their grassroots organizing moving forward. I know because they sent me an e-mail about it. <Well, bully for them. However, having read some of the comments that MoveOn specifically selected to represent the sentiments they were hearing from their members, when they asked about what to do after the election, I can't say I'm terribly heartened by their idea of what kind of organizing you do after an electoral victory:
From: Nita Chaudhary, MoveOn.org Political Action
Date: 3:01 PM
To: Rad Geek
Subject: Fired up and ready to go

We need to continue the same level of involvement and commitment to whatever this Presidency needs of us to accomplish all that we believe can be done. Yes we can, Yes we did, and Yes we will!—Judith C., Salem, MA

We have to be prepared to go through with whatever we need to—even if that means some sacrifice. Obama will lead the way!—Sarah A., Greer. SC

Let Barack know that we stand ready to go to work. Take advantage of our energy and enthusiasm for the common good, put us to work.—Jeff R., Boulder, CO

Be willing to work with him and make personal sacrifice for the good of our country and our children's future.—Stephanie L., Laguna Niguel, CA
I don't know whether these sentiments are actually representative of the MoveOn membership, or whether MoveOn selected a few unusual comments that seemed most useful to their purposes. But in either case, this sort of sentiment — that grassroots, street-level organizations should stand ready, not as a countervailing social force to direct recently-elected politicians and to keep them on track for the grassroots' own agenda, but rather as shock troops for some messianic leader to issue marching orders to and put … to work, even at great personal sacrifice, for whatever the leader may require — is the sort of thing that ought to disgust anyone who genuinely believes in people-powered community organizing, and ought to terrify anyone who believes in the principles of a free and open society.
I've seen that movie before, and I know how it ends.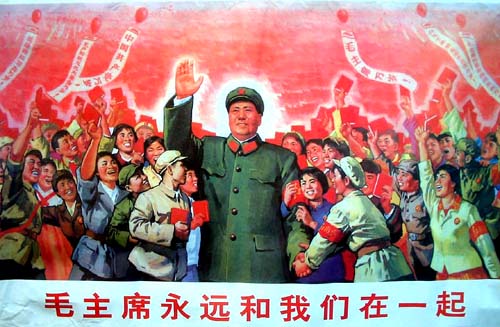 I guess it really is time to Move On.
See also: