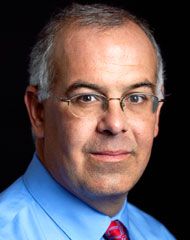 I think we have a winner.
It's a bit early to call it, especially in such a competitive field, but right now I am really leaning towards this contribution from David Brooks:
He'd do it because this is the beating center of American life — the place where the trajectory of American politics is being determined.

— David Brooks, Midwest at Dusk, New York Times (November 4, 2010)
Keep in mind what an impressive achievement is just to be the stupidest sentence in a single Op-Ed column by a commentator who apparently cannot find the Midwest U.S. on a map.[1] But while most of the column is just dumb, the notion that the beating center of American life is simply identical with, or even has a good goddamn to do with, the trajectory of American politics (meaning the state-by-state results of seasonal U.S. elections) or whether or not the U.S. will remain a predominant power (!) is not only stupid, but immensely narrow-minded and pernicious, and a pretty good one-sentence illustration of everything that is wrong with David Brooks, as a commentator and as a human being.
(Via William Easterly, via Jesse Walker 2010-11-05.)
See also:
[1]… that region of America that starts in central New York and Pennsylvania and then stretches out through Ohio and Indiana before spreading out to include Wisconsin and Arkansas. Dude, really?↩