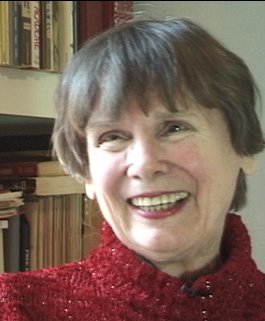 Sad news from the world of libertarianism feminism: Joan Kennedy Taylor died last week, at the age of 79, after a long battle with cancer and kidney disease. (Alina Stefanescu's post reminded me that I've been meaning to post a note on the sad news; it also has a good round-up of tributes from fellow libertarians and links to a couple of Kennedy Taylor's essays online.)
Besides her legitimate claim to being the leading female intellectual in the libertarian movement, tout court, over the past 20 years, Joan Kennedy Taylor ought to be remembered for her pioneering efforts for a renewed libertarian feminism, and (in general) for her astonishing ability to bridge cultural and political divides in order to relate to the best in people wherever she could find them (from her political work with the libertarian wing of the Goldwater Republicans, to her friendships with people ranging from Ayn Rand and Nathaniel Branden, to Jack Kerouac and Allen Ginsberg). Although she didn't hesitate to confront issues head on, she didn't believe that that head-on confrontation meant slash-and-burn political jockeying; and (as I've remarked before) this made her efforts towards a libertarian feminism genuinely transformative and not just oppositional — a conversation between libertarianism and feminism instead of just a shouting match. (Rather than haranguing statist feminists to be less statist, she offers a chance for anti-statists and feminists to understand each other better, and to appreciate what an unapologetic, full-bodied libertarianism and an unapologetic, full-bodied feminism, have to offer one another.
I know because that's just what she did for me, personally. I remember reading Joan Kennedy Taylor's essays for the first time during the summer of 1999, just after I'd graduated from high school. Her Ayn Rand and the Concept of Feminism: A Reclamation in Feminist Interpretations of Ayn Rand was one of a few essays that really convinced me that libertarian feminism and feminist libertarianism were viable projects. And also that libertarianism and feminism were more than just logically compatible; that they might have a lot to contribute to each other. In an important sense that essay was one of the essays that really allowed me to become an anarchist. And, strangely enough, it's also one of the essays that really allowed me to become a more radical feminist; it opened my eyes to the possibility of an uncompromising feminism that wasn't tethered to the half-hearted welfare liberal statism that I'd spent most of my high school years half-heartedly believing in. I have my differences with what Joan Kennedy Taylor has to say — sometimes rather sharp ones. But if it weren't for her I might very well not be a libertarian at all, and I would be a worse feminist too.
May she rest in peace.
Further reading