Here's a pretty old post from the blog archives of Geekery Today; it was written about 15 years ago, in 2008, on the World Wide Web.
What is it that unnerves me so much about the media's duly-appointed Presumptive Republican Front-Runner, Senator John McCain? Is it the rampaging militarism? The austerely fascist aesthetic of his campaign materials? The newsmedia's idiotic enthusiasm for any politician who can, in some sense or another, be packaged as a straight talker, without consideration for what the content of the straight talk might be? (So he says, with some conviction, that we ought to bomb the world. Great.)
Well, yes, yes, and yes, but there's something that runs deeper, too. Just something about him, a certain I-know-not-what about the way he holds himself, and the way he talks, and the way he rallies his troops, that I can't quite put words to. Where have I seen this before? Oh, wait…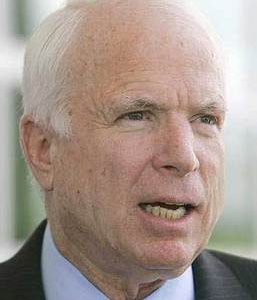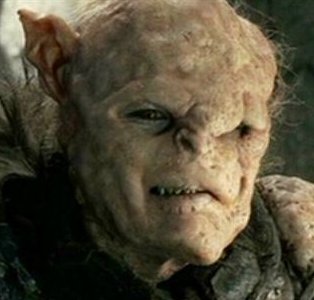 Yeah, that's it.