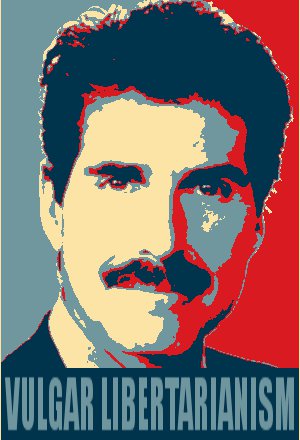 Here's a recent paint-by-numbers column on Spontaneous Order by John Stossel. It's a passable introduction to the concept, and I will say that the opening illustration of spontaneous order in an ice-skating rink is nicely chosen. Then there is this:
At last January's State of the Union, President Obama said America needs more passenger trains. How does he know? For years, politicians have promised that more of us will want to commute by train, but it doesn't happen. People like their cars.

— John Stossel, Spontaneous Order, in The Freeman (May 2011)
It would be more accurate to say that people like their cars when they come with a massively subsidized network of government roads and a government-imposed glut of subsidized parking spaces.
Some subsidized trains cost so much per commuter that it would be cheaper to buy them taxi rides.

— John Stossel, Spontaneous Order, in The Freeman (May 2011)
As if subsidized highways and parking had no costs!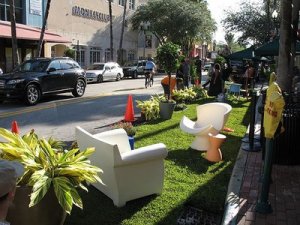 People's cars are useless without this subsidized and monopolistic infrastructure, which is in artificially great supply due to the government's monopolization of land use, which the people in question have to pay for, whether they use it or not, and which the people in question do then get to use at little or no marginal cost above what they were forced to pay in taxes. I wonder how much people would be liking their cars if alternatives weren't locked out by government's use of eminent domain and land-use mandates, or if people were free to pay — or to withdraw — the real marginal cost of driving, rather than the deformed structure of costs that government's Infrastructure Monopoly has produced.
This is of course no argument for the desirability of ridiculous government-fueled high-speed heavy rail boondoggles, or any other sort of government funding of mass transit. Those are stupid too, and guaranteed to stay stupid as long as they are enacted through the political means. It's not even an argument against the desirability of cars. But American car culture is no example of spontaneous order emerging from revealed preferences in a market free-for-all. It's a perfect example of pervasive, intensive, map-redrawing government planning, from the repeatedly bailed-out, sometimes government-owned auto makers down to the parking lot of your nearest strip mall. The only way to find out how people will like to travel in a free market is to leave people free to experiment — and the current massive exertion of force to channel land into roads and parking lots, and wealth out of people's pockets and into fancy new roads for the benefit of downtown merchants, billionaire sports team owners, and Wal-Mart distribution centers is anything but a free experiment or a spontaneous social process.