Here's a pretty old post from the blog archives of Geekery Today; it was written about 17 years ago, in 2006, on the World Wide Web.
Allowing people into a nation who do not identify themselves as part of that nation–who do not speak the language, who do not observe the holidays, who do not know or care about the history and ideals and cultural icons–is simply suicidal.

— Timothy Sandefur, Positive Liberty (2006-03-30): Illegal Alienation
I'm sure that all of you properly assimilated Americans realized that June 14th is Flag Day — a commemoration of the military colors of the Union, first established by the rabid segregationist, anti-feminist, and President Woodrow Wilson. And I hope that you all have observed this holiday in a manner befitting the solemnity of the occasion, and the importance of such cultural icons to the flourishing — indeed, the survival — of so great a nation.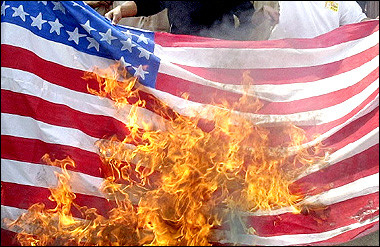 So perish all compromises with tyranny! And let all the people say, Amen! —William Lloyd Garrison