Here's a pretty old post from the blog archives of Geekery Today; it was written about 15 years ago, in 2008, on the World Wide Web.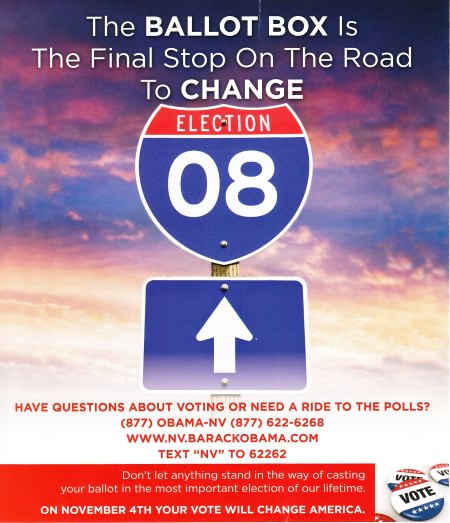 L. and I received this in the mail a couple of days ago. It's the front side of an ad sent out by the DNC to convince us to get out and vote for Barack Be The Change, We Are The Ones We've Been Waiting For Community Organizer Obama, and then, apparently, sit back and call it a day.
The final stop? Even hand-wringing state Leftist Progressives used to know that you're damned lucky if it's even the first.
See also: