So here's the National & World News page, from this morning's edition of the Opelika-Auburn News.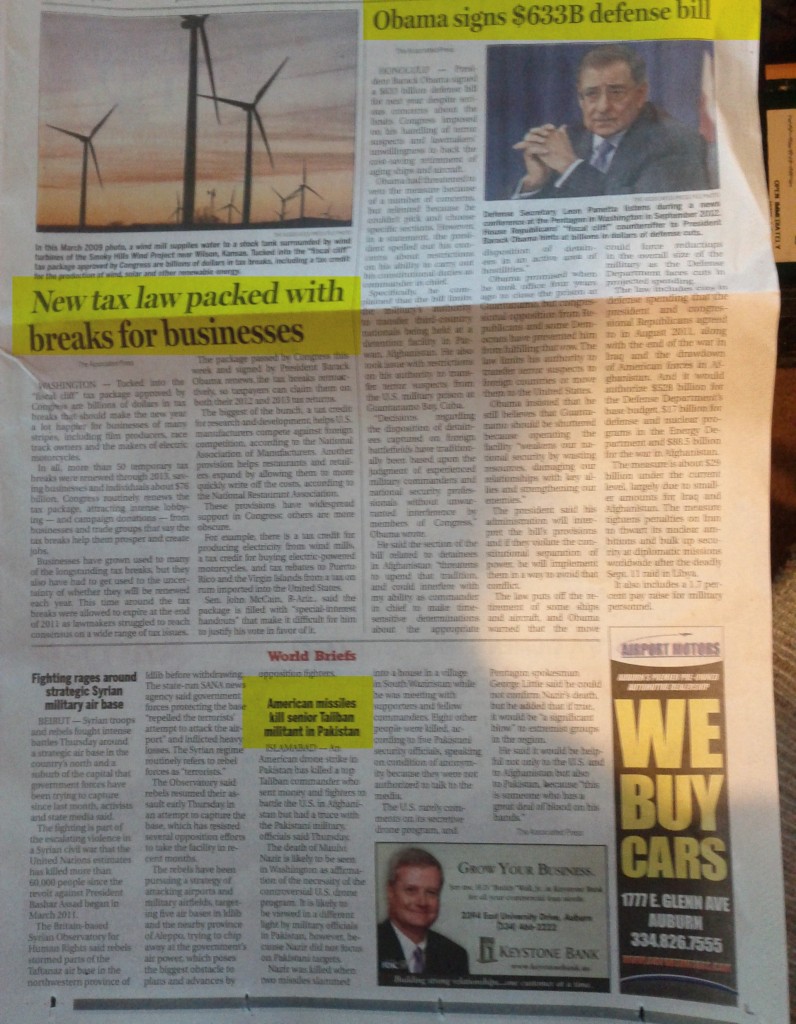 Obama signs $633B defense bill …
New tax law packed with breaks for business …
American missiles kill senior Taliban militant in Pakistan …
Progressives and social-justice voters can be thankful — thank goodness we re-elected a Progressive Democrat as President. Just imagine if some Right-wing corporate warmonger got into office. Good God, just imagine what he'd be doing now.