Hey, remember back when we elected that progressive President who was going to close Guantanamo, get rid of warrantless wiretapping and end the war in Iraq? Boy howdy, that was a time.
In the U.S., President Barack Obama has been pleading with Congress to never, ever let the PATRIOT Act's surveillance powers lapse, even for a day. Heaven forbid:
Shared Article from TheHill
Obama pleads that Senate act on NSA reform
Obama is asking McConnell to move legislation approved by the House.
thehill.com
President Obama on Friday made a last-minute push to urge Congress to renew key provisions of the Patriot Act before a Sunday deadline, arguing that failing to do so could put the nation at greater risk of terrorist threats.

The president called on Senate Majority Leader Mitch McConnell (R-Ky.) to pass a bipartisan reform bill approved in a 338-88 House vote.

'??Heaven forbid we'??ve got a problem where we could have prevented a terrorist attack or apprehended someone who was engaged in dangerous activity but we didn'??t do so simply because of inaction in the Senate,'?Ě Obama said in the Oval Office alongside Attorney General Loretta Lynch.

Senators will return to Washington for a rare Sunday session to try and break the impasse over a series of measures, including language authorizing the National Security Agency'??s controversial bulk phone records collection program.

The Senate failed to move forward with the House bill late last week when a procedural motion won only 57 votes '?? three short of the number needed to proceed.

'??We'??ve only got a few days,'?Ě Obama said. '??Authorities expire Sunday at midnight and I don'??t want us to be in a situation where for a certain period of time those authorities go away. … I'??ve indicated to Leader McConnell and other senators, I expect them to take action and take action swiftly.'?Ě

–Jordan Fabian, Obama pleads that Senate act on NSA reform
The Hill (29 May 2015)
Meanwhile, in Iraq, the U.S. government is sinking another 500-1,000 soldiers into the Third Iraq War. Oh, but they're Just Military Advisors, natch:
Shared Article from CNN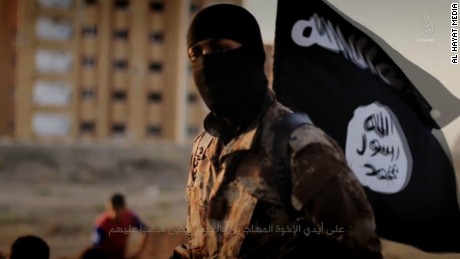 White House OKs up to 450 additional troops in Iraq - CNNPolitic?
President Barack Obama's administration is considering sending about 500 additional forces to Iraq, with many of them focused on training Iraqi troops?
cnn.com
Washington (CNN) — President Barack Obama's administration is planning to train Sunni tribes' fighters as part of its move to send up to 450 additional U.S. forces to Iraq, the White House said Wednesday.

The United States is also sending weapons to Sunni tribes, as well as the Kurdish Peshmerga fighters, who are operating under Iraqi command, in order to fight the Islamic State in Iraq and Syria.

The additional U.S. military personnel will train and advise Iraqi and tribal troops at the Taqaddum military base in eastern Anbar province.

The Associated Press was the first to report earlier Tuesday that the administration was considering sending up to 1,000 U.S. forces to the country.

There are currently 3,050 U.S. forces in Iraq — with 2,250 of them devoted to supporting Iraqi security forces, 800 protecting U.S. personnel and facilities, 450 training Iraqi troops and 200 in advising and assisting roles.

–Eric Bradner, Barbara Starr and Jim Acosta. White House authorizes up to 450 additional troops in Iraq
CNN (10 June 2015)
#EndTheWar #USOut #AbolishTheNSA #AbolishThePATRIOTAct #AbolishThePresidency